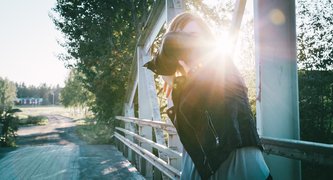 Nordic Projects
Nordic Projects is a contemporary production platform in Oslo focusing on presenting ideas at several arenas and develop our artistic expression. Our goal is to reach out to a diverse and engaged audience through the production and presentation of significant contemporary artworks, rooted in human stories. We work internationally with research in the field of performing arts together with collaborators and associates within and outside the arts field. Our work shall affect, move and relate to who we are through partnerships locally and globally with an unwavering focus on artistic quality and integrity in the process. The body as a communication medium in different contexts and perspectives is our focus. We combine conceptual ideas with enhanced process based works and present ideas that can be manifested in new ways to an adult audience.
Contact info for booking and press inquiries to: prod@nordicprojects.com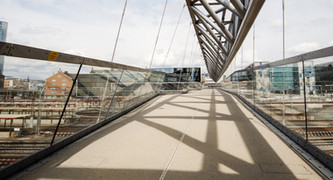 The traveler (Explorer Oslo)
The platform is a space for the explorer to establish new ideas for the future in the context of art and science. At the same time, we explore the Norwegian culture scene. The artistic activity is based on meetings with the surroundings, where different locations and places in the city are explored. We look for potential and qualities in the exploration of ideas based on knowledge and expertise. Different components are examined, processed, sorted and organized to support the original idea. Expressions are defined by the topic and the selected space and form. The process based explorations bring in people from various disciplines, we have workshops. We are based in Oslo but work internationally with collaborators.
Are you the explorer that wants to take part in expeditions and explore activities?Contact: prod@nordicprojects.com
Are you a tourist in Oslo and want to explore the cultural scene during a composed day tour? 1-5 people, booking, price, time and more information, please send email: Booking: prod@nordicprojects.com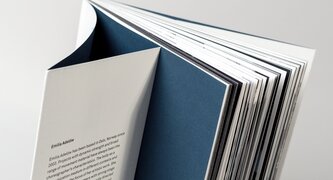 Publications
Nordic Projects creates art and artists books and publications to increase visibility and greater recognition of the movement art. The format allows us to reach out of the black-box outside institutions and galleries. The books also serve as a resource for galleries, museums, art collectors and dealers. Two limited edition artist books from Nordic Projects are available. Our latest in 256-pages, 24×17cm, printed on uncoated paper. Both rich with images, text in and shetches from our jorneys from north of Sweden to the urban capitlas of the Nordic countries. With an extensive archive of photos, sketches and planned projects, the idea is to illuminate an oeuvre in dialogue with the audience, from the beginning of her artistic career to the present day, through personal reflection and an eye on the future. For artist talks or orders of 20 or more books please contact.
Contact info to: prod@nordicprojects.com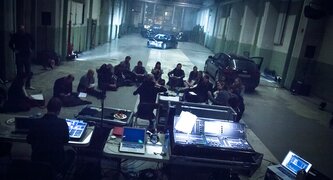 Prospects
Environments and spaces has a strong impact on how we relate to space. How can interactions be manifested in new ways and open up possibilities for generosity, flow, and construction of new spaces? How can architecture create flexible spaces that create new experiences for the arts of today? How to create more functional, flexible solutions for spaces, places and interactions? What does movement do with space? Ideas are constructed, built and developed through layers of experience, reflection and thought.
Do you have a project you want to discuss? We are interested in doing consolations and projects proposals.
Contact us at: prod@nordicprojects.com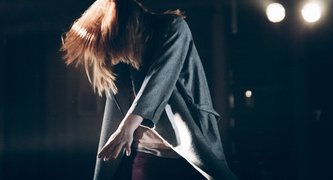 Photograpy
Through photography and film, we document our processes and projects. The subjects of her photographs are directed and choreographed, the scenes are staged, sometimes carefully planned, sometimes improvised as part of a rehearsal. Through her experience as a dancer and choreographer, she has an eye for composition and a strong sensitivity to the visual expression in her photographs.
For exibitions inquiries, purchasing art by appoinment, photograpic comissioned works, public photograpic art mail to: prod@nordicprojects.com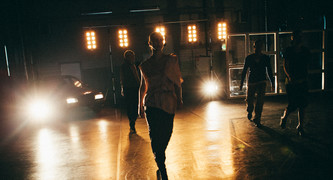 Job opportunities
Nordic Projects is seeking dancers with strong classical and contemporary technique for freelance contracts in 2018. Auditions will be held in 2017 by invitation only. Dancers may send CV, photos and web link of recent work.
NP are looking for people from international schools (Yale and Stanford) and artists that are interested in collaborating with NP. If you are interested in a position in our team, we encourage you to send your CV and a letter of motivation.
NP are looking for one agent experienced within the business of arts, passion for artistic activities, an extensive network, and skills in economics. We're looking for someone with leadership experience, strong communication, and team-building skills and commercial and fundraising expertise. Must speak and write fluently English. If you are interested in a position in our team, we encourage you to send in your CV and a letter of motivation.
We are looking for Investor Relations to facilitate effective communication to our audiences. We are looking for partners with ambition and passion for art and our activities, which will help to develop a mutually valuable partnership.
Contact info to: prod@nordicprojects.com